Sunday, December 21, 2008
Midnight Rock Post - South Bay Punk
Growing up in the South Bay area of Los Angeles was an exciting time in the early 1980's. I remember seeing the ominous four black bars of Black Flag spray painted all over the cities of Torrance, Redondo and Hermosa Beach, Hawthorne and Lawndale.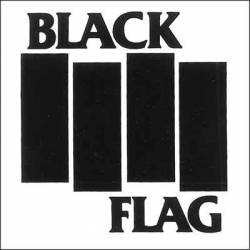 I always wondered what those black bars were about. Within two years I would know and come to embrace them and the band , if not the movement, they represented. Black Flag and the Circle Jerks both started in the South Bay along with other legendary punk acts The Minutemen, Redd Kross and The Descendents. Black Flag, however, seemed the most frightening.
Black Flag with Henry, live at Target Studios, 1983
Thirsty & Miserable
Depression, American Waste, Police Story, 1981 with
Dez Cadena
Less than five miles from my house in Redondo Beach was a Ralph's supermarket turned punk club called The Fleetwood.
Circle Jerks 1980
One night in 1980, while I was fast asleep between Star Wars bedsheets, The Circle Jerks played The Fleetwood in this footage from The Decline of Western Civilization.
Red Tape.
Back Against The Wall.
1982. Strange b/w footage with an intro by Casey Royer citing punk as more of a "Sport".
Paid Vacation/Trapped
|